Make Your Home or Garden Special and Personal with an Art Pole
Whether you are honoring one of our troops, celebrating a special anniversary, giving a housewarming gift, or paying tribute to a family member, friend or pet, an art pole is a unique product.
Your friends and family will be wowed by the beautiful images on this work of art.
Unique Design and Exceptional Quality
Made in the USA.
Ultra-durable, maintenance-free PVC with laminated artwork.
5-year fade resistance depending on your regional climate and sun exposure.
NO DIGGING! Easy installation.
No need to make a trip to the hardware store. All hardware is included.
Our Collection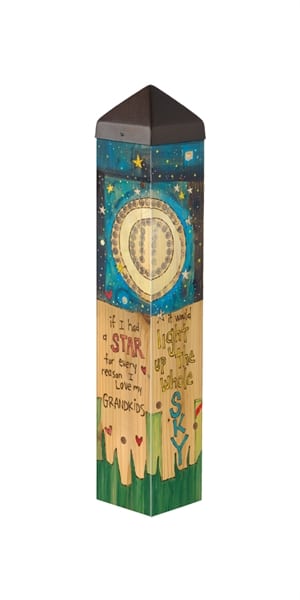 We no longer carry the custom art poles. However we have a nice collection of standard art poles on MyBackyardDecor.com.