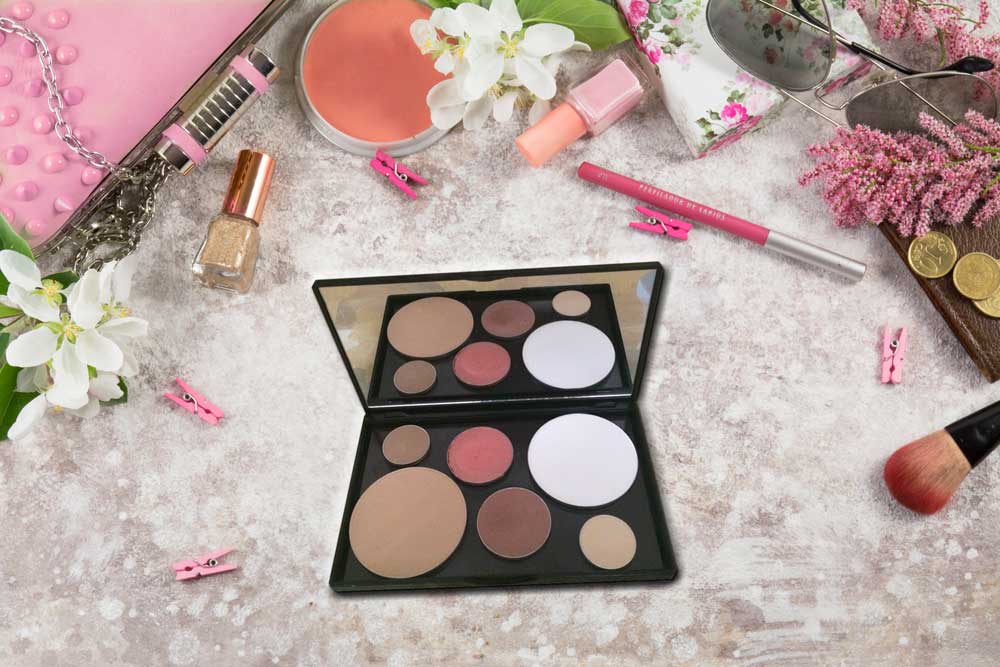 BEST PALLETTE!
"This palette has made my morning makeup routine so much faster and easier, no more fumbling around searching for products. I love how it has reduced packaging clutter and how sleek it looks. The mirror is great for travel also. Highly recommend!"
Info Genie
THE ONLY WAY TO GO!
"Nice, high-quality case with a generous mirror. I love the palette concept, so I'm not opening and closing lots of little containers when I do make-up, but all the make-up palettes on the market have pretty much nothing but eye shadows. I don't use eye shadow."
Mary B.
GREAT QUALITY
"I came across this makeup caddy because I was searching for a makeup pallete that had everything, foundation, blush, eye shadow, brow color. After much searching I found nothing existed like that. Since I was going on a long distance trip and wanted to carry makeup in one pallete I was very disappointed. But then someone at Ulta told me I could find a magnetic case that I could put my own makeup pots in to customize one case to suit exactly what I want. I searched on Amazon and found this. As soon as I received this I started depotting all my makeup and arranging it in this case. I love this!!! I'll never go back to using separate little compacts again. This case is very nice quality, durable plastic. Snaps securely closed and feels very sturdy. I'm getting another one to store my excess pots until I want to switch them out in the pallete I'm carrying with me."
LMHERSH 
PERFECT – CUT MY MAKEUP BAG IN HALF!
"Not thrilled with the foam insert, not the right sizing for my powders. Other than that, excellent product!
Mirror is perfect and a good size. For some of my powders that don't hold to the magnet as well an adhesive metal backing worked perfectly."
Kristyn
It Just Works!
Organize your makeup like a pro
Quickly Customize Your Look
Tired of rummaging through dozens of compacts to find what you need? Bring all your cosmetics together in one convenient case that holds foundation, blush, eye shadow, bronzers, powder & more.
Save Money While You Look Great
Transfer your existing makeup or purchase makeup in individual metal pans and insert them into our magnetized metal organizer. It's cheaper than buying the same cosmetics in individual compacts.
Customizable and Compact
The Magnetic Makeup Caddy is just 6.25 x 4.0 x 0.5″ and is slender enough to fit in any makeup or travel bag. The 6-hole insert is removable so the pans can be arranged any way you choose.
Magnet Holds Makeup Pans Securely
Had a lesser-quality palette with magnets that didn't hold? No worries about metal pans shifting during travel. If your pans are magnet-friendly metal, they will stay put. If not, you have 10 metal stickers to use.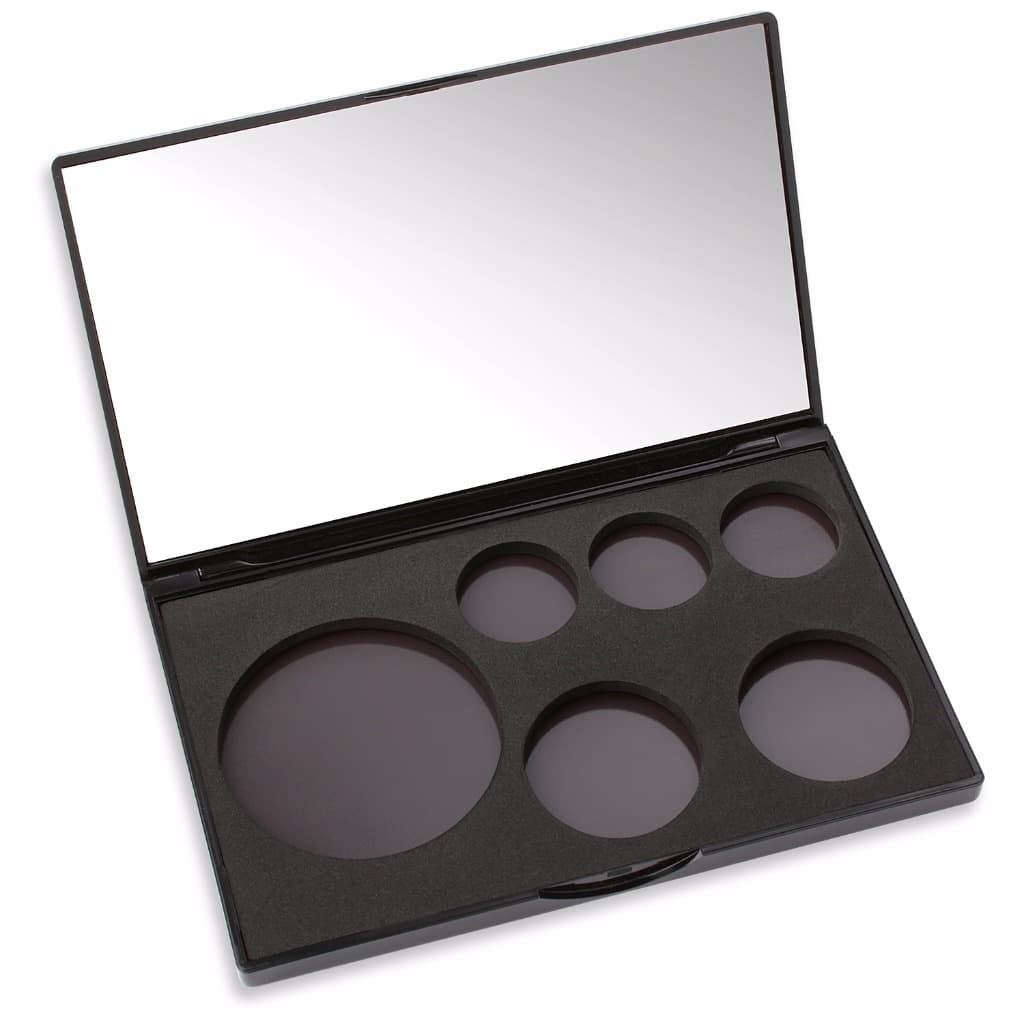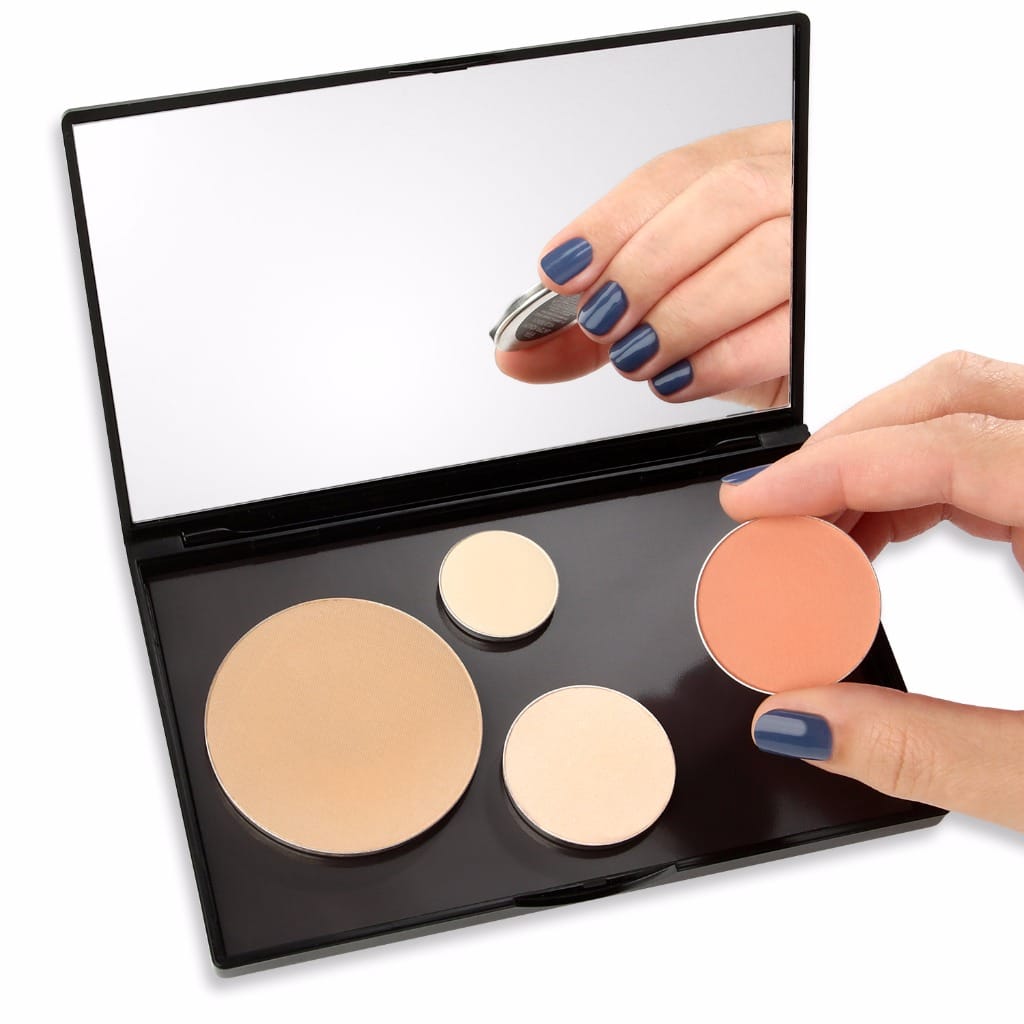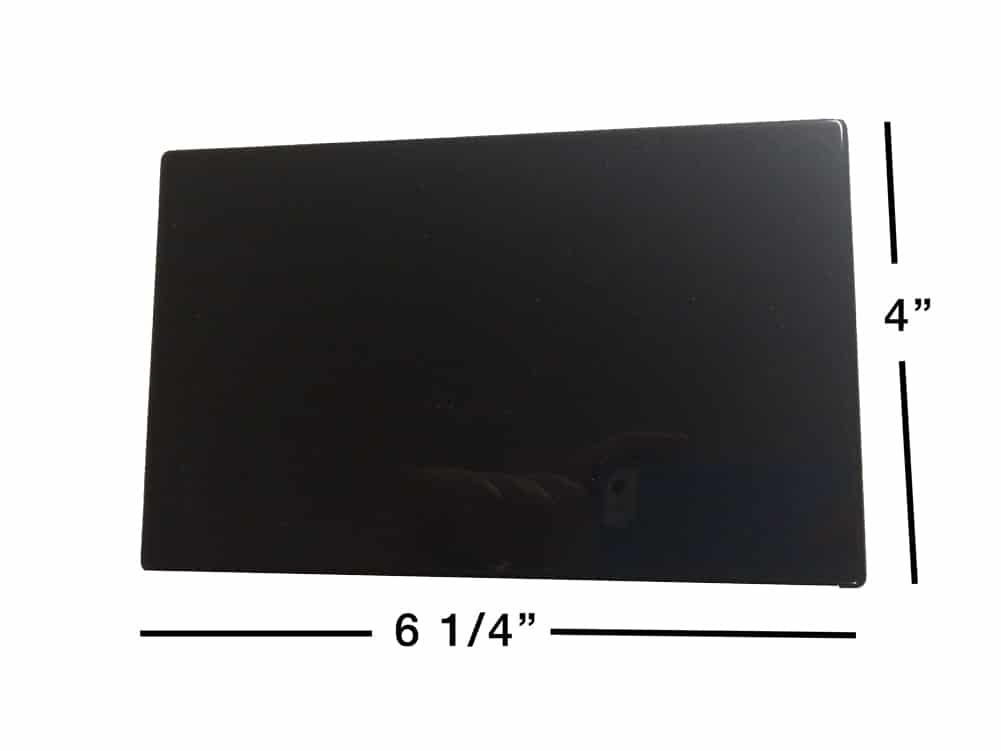 Create Your Own Convenient, Magnetized Makeup Palette Just Like The Pros Use
You never see professional makeup artists scrambling through a bag filled with dozens of individual compacts. That takes too much time and it is impossible to stay organized. When you're ready to move up to the pro way of looking fantastic, it's time for the Epiphany WOW!® Magnetic Makeup Caddy.
Empty with a removable, plastic insert and mirror so you can transfer your current pan makeup into this case or switch to individual tins of eye shadow, blush, powder, foundation and more. It's the do-it-yourselfer's way to create a customized cosmetics palette with ease.
Traveling? You can rest assured your cosmetics will stay put whether you're driving to the beach or flying across the county. If your pans are not magnet-friendly, we've included a pack of metal stickers to do the trick.
Buy one for all your makeup or purchase several and use a different one for eyeshadows, blushes and powders/bronzers.
Buy Direct from Our Online Store (My Backyard Decor)
How to Customize the Magnetic Makeup Caddy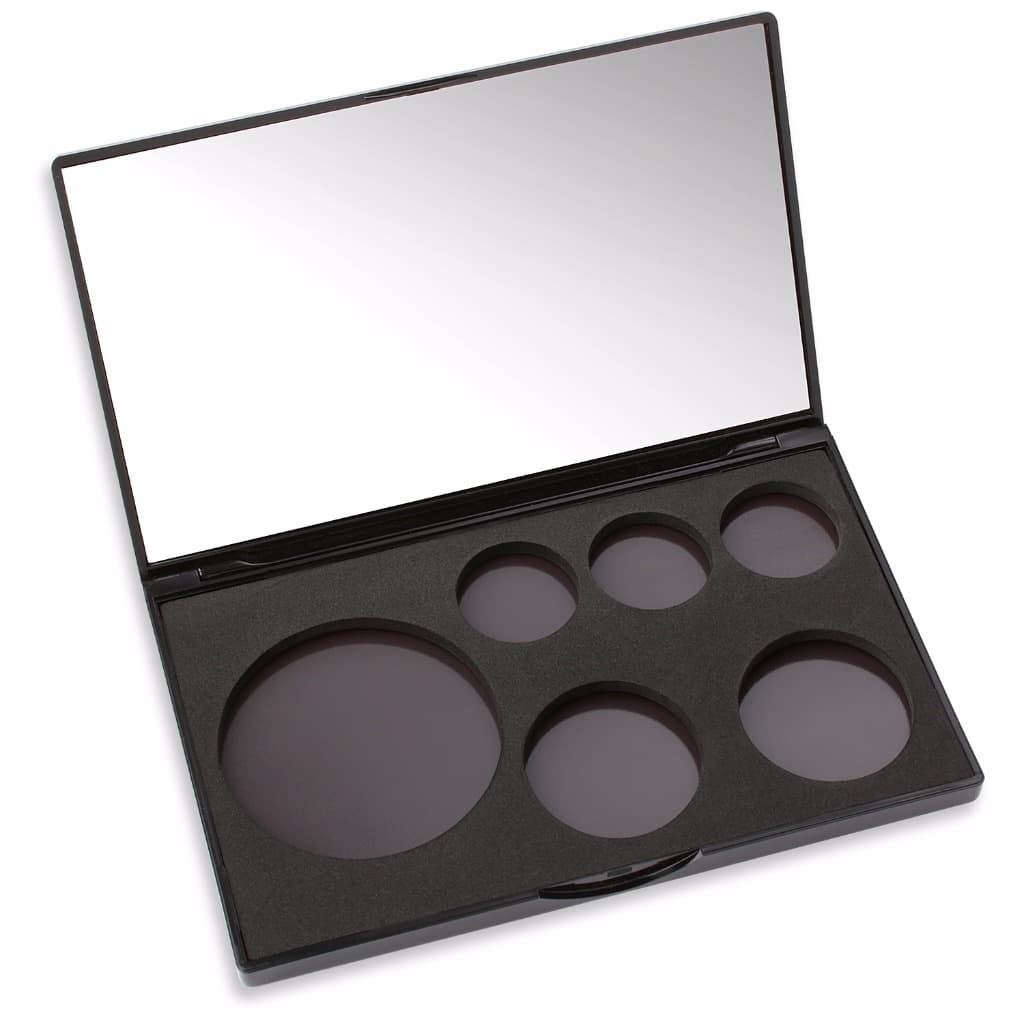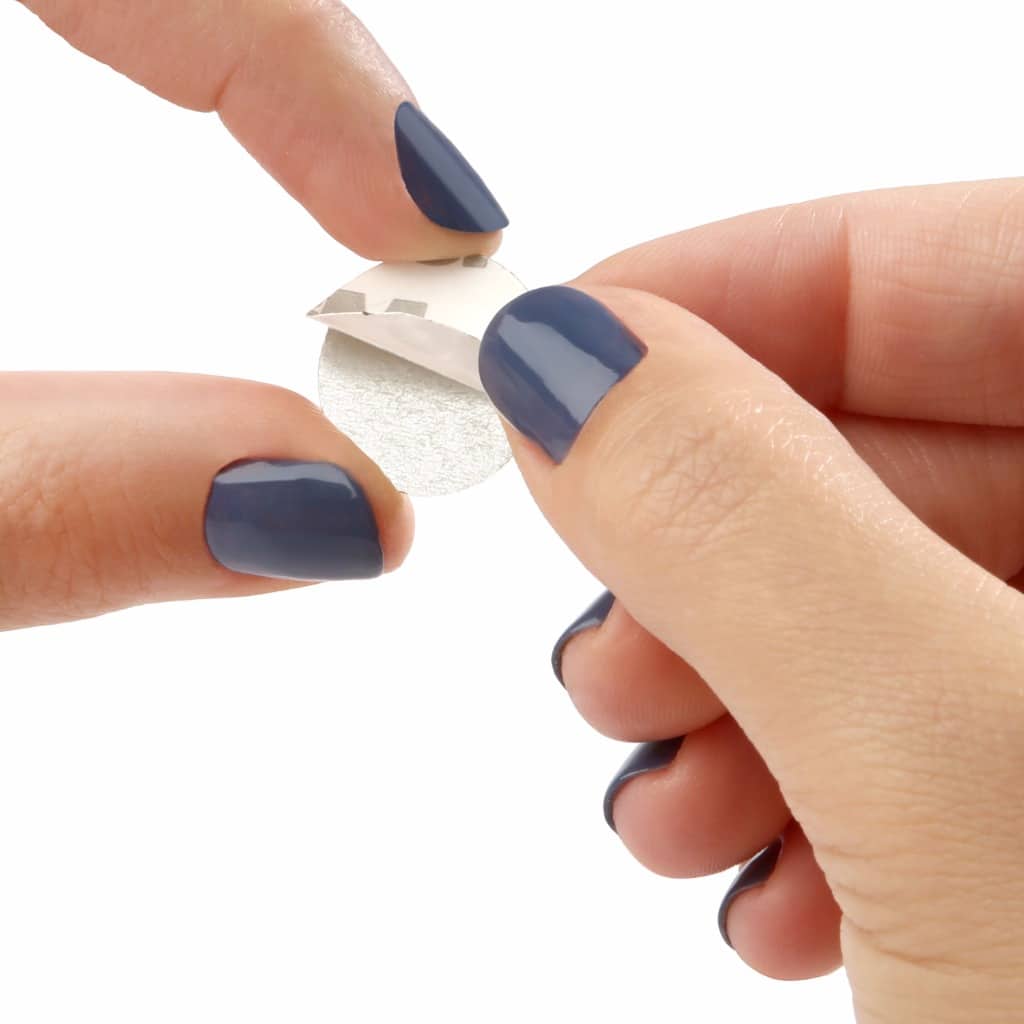 Place your makeup pans in the holes of the insert OR
Remove the insert and arrange your pans any way you want
Pans don't stick to the magnet? Use one of the metal stickers. Peel off the backing and stick to the bottom of your pan.