BEST QUALITY OUTDOOR DECORATION

We received the 3 Patriotic Buntings today – WOW – amazing.

Both my wife and I were totally happy with the buntings – high quality end-to-end. The price for the quality and size is like you're giving them away.

We have purchased too many patriotic flags and accessories over the years and they last a couple years then look like Star Spangled Banner in the Smithsonian. My wife visits family each year in MN for the 4th of July and brings a patriotic item. Needless to say – one bunting has just been "reallocated" from house decoration to July 4th gift. We love them.
JUST WHAT I WAS LOOKING FOR

This is exactly what I'm looking for. Great size and as an added bonus helps block the sun. Don't know how well it will hold up yet for the long haul but it did survive one major storm unscathed.
GREAT QUALITY FOR PRICE

Great quality. Much sturdier than buntings we have bought in the past. So far has held up well in heat and the rain.
GOOD QUALITY

Loved everything about this product. It was very sturdy and well-made.
How to Hang the Patriot Flag Bunting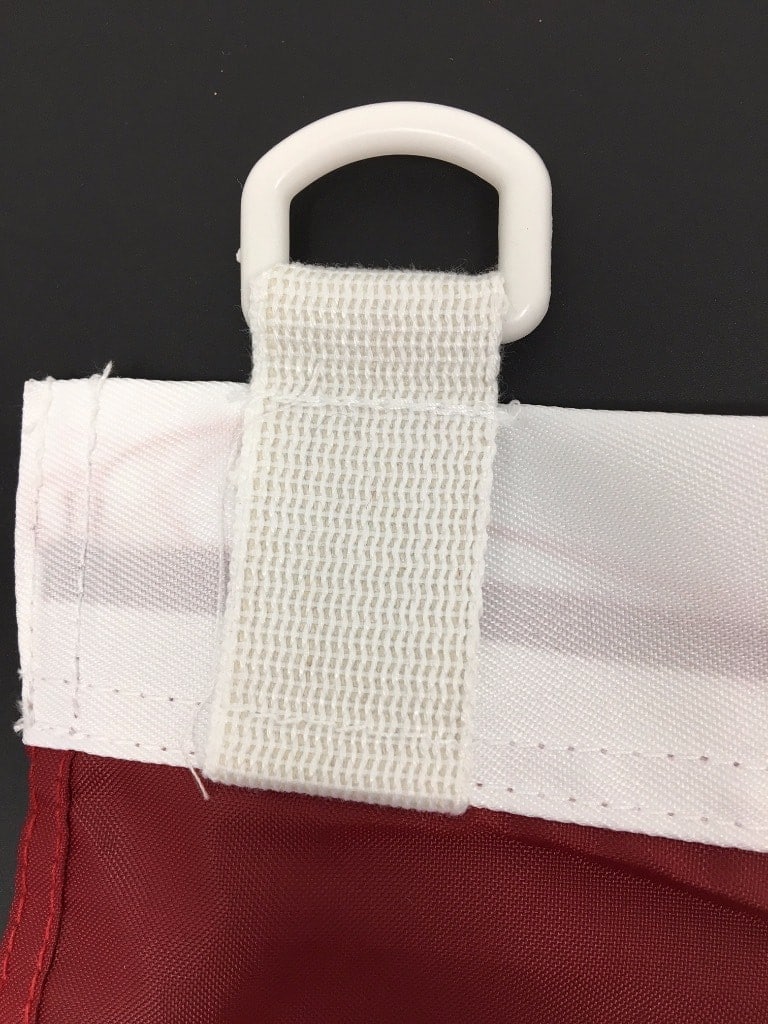 Find a railing or wall at least 9 feet

If using nails or screws, measure the distance between D-rings

If you are hanging it on a railing, you can use hook & loop strips or cable ties to wrap through the D-ring and around the railing.

If wind tends to flip the bunting over the railing, try clipping a large paper clip to the backside bottom center and attaching to a railing post.